Meet Jenna S. Davis, MD, FAAP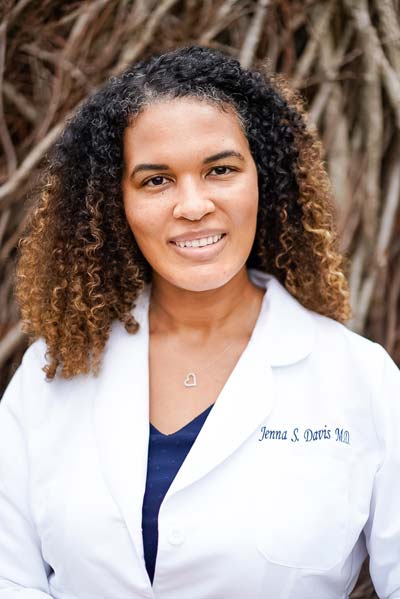 Dr. Jenna S. Davis is board certified by the American Board of Pediatrics and is a Fellow of the American Academy of Pediatrics. She completed her undergraduate degree at the University of Pennsylvania, medical degree at the University of Cincinnati and her pediatrics residency training at Spectrum Health Helen DeVos Children's Hospital in Grand Rapids, Michigan. Dr. Davis has been practicing in the Atlanta metro area since moving here in 2018 to be closer to her husband's family as he is a Decatur native (and proud Southwest Dekalb HS graduate!).
Dr. Davis is passionate about being a pediatrician because of the opportunity to develop long-term relationships with patients and their families as they work together toward healthy lifestyles.
Her clinical interests include adolescent medicine, breastfeeding, childhood obesity, and culinary medicine.
Dr. Davis resides in Conyers, GA with her husband and daughter. Outside of medicine, she enjoys spending her time cooking, doing Zumba, practicing yoga, playing tennis, racquetball and soccer.